What is BNPL?
BNPL (Buy Now, Pay Later) is a sort of short-term financing that allows customers to make purchases and pay for them later, generally with no interest. BNPL agreements, sometimes known as "point of sale instalment loans" are becoming a more common payment alternative, particularly when purchasing online.
When does it start?
BNPL has been around for many generations, but the most current incarnation of the concept emerged in the early 2010s. The most popular firms are Affirm and Klarna in Europe and Afterpay in Australia.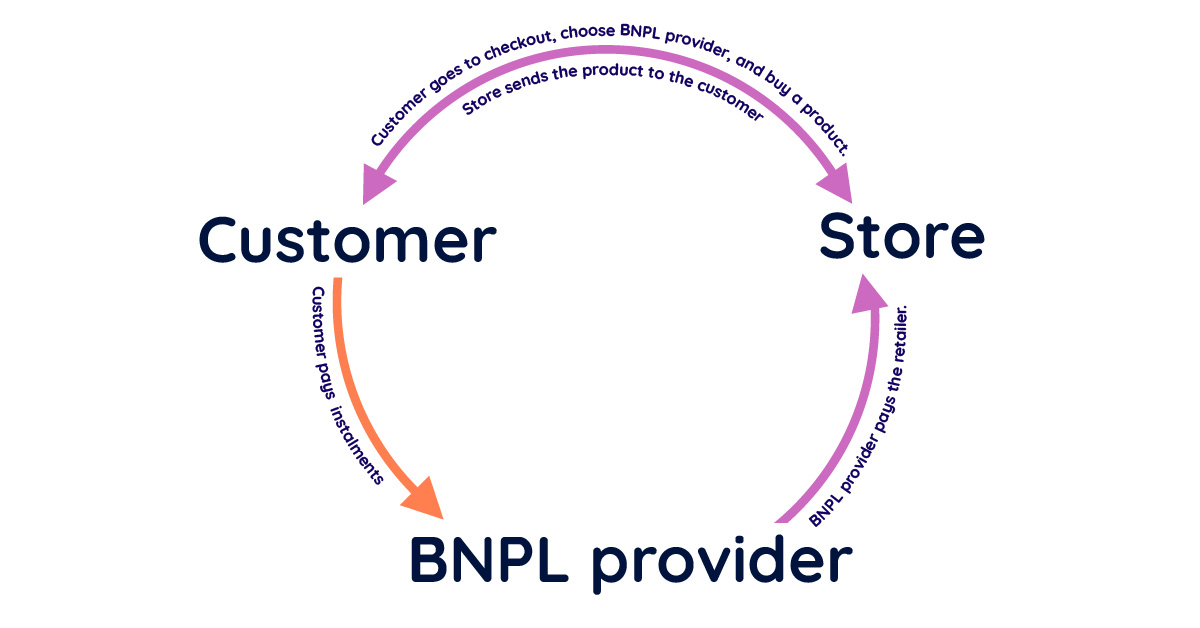 "Buy now, pay later" is similar to using a credit card or obtaining a soft loan. Pay later purchasing allows you to buy things online and pay back in instalments over a certain length of time, such as a few months. Most often options are up to 30 days, 3 or 6 months. After placing the order, the BNPL supplier pays for it. The payment of instalments by the customer takes place directly at the supplier.
The detailed process may differ depending on the supplier selected by the store:
The BNPL payment method (and selection of a specific supplier) is available, like other payment methods, immediately when placing the order.
The form of "deferred payments" are selected when ordering, but the supplier's details, repayments are made only after placing the order
The BNPL is available after selecting the payment gateway, similar to regular instant payments.
Who is the target of "Buy now, pay later"?
Okay, now we know "How does BNPL work" but who is the target?
From year to year, the number of people using this payment method grows significantly. The BNPL payment method is mainly aimed at the younger generation (millennials, gen Z) who don't have credit cards and do not like long-term obligations. Over 50% of them declare their willingness to use this payment method.
There is also a lot of interest in BNPL among people who live paycheck to paycheck (58% of the respondents). Among people with higher earnings, 32% declare that they are interested in the "Buy Now, Pay Later" method.
6 reason to use BNPL in eCommerce
Authorization with BNPL providers takes a few seconds. It doesn't require checking the creditworthiness of the consumer. The customer can also flexibly adjust the instalments to his needs within the prescribed scope. It's making the process easy and increasing the satisfaction of buyers.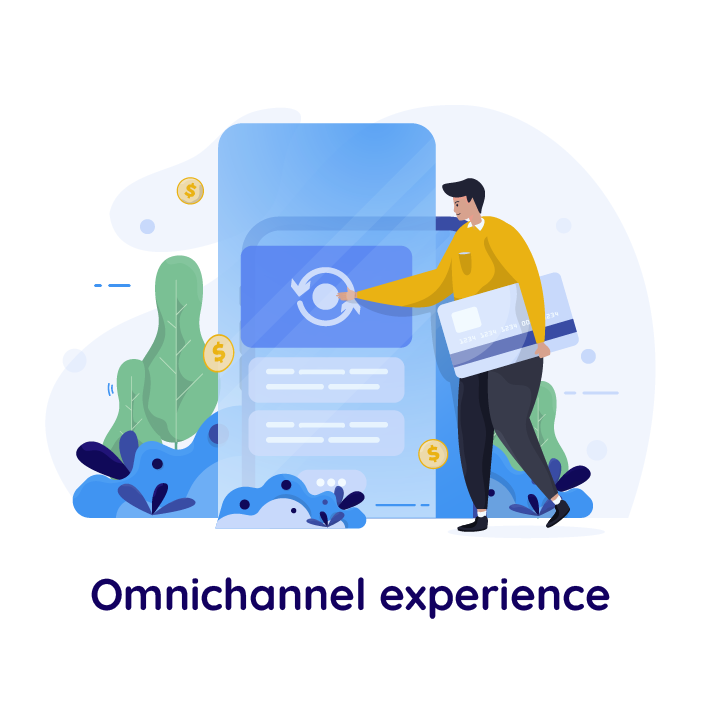 When used as part of an omnichannel customer experience, BNPL is most successful. Consider a system that offers both online and in-store options to provide the most consistent experience possible for consumers.
By providing a choice of payment ways, you may provide a relevant and memorable payment experience, which will help you attract more clients. Buy now, pay later alternatives are especially popular among younger clients, who frequently do not have a credit card. BNPL providers also have dedicated marketing channels, such as their shop directory and email marketing, which may give you extra options to contact new consumers.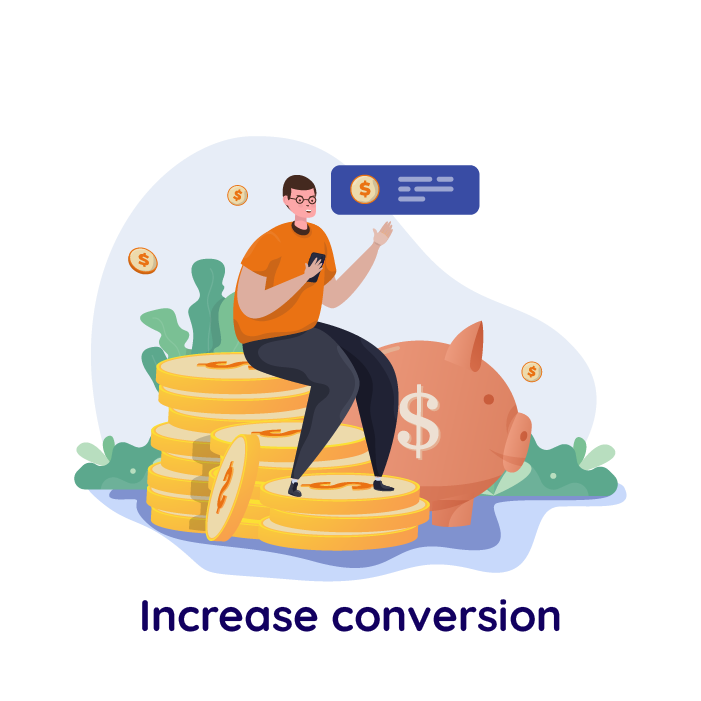 Consumers will be more willing to make a substantial purchase if they can pay for it over time. "Buy now, pay later" reduce shock- it's less scary to make four $100 interest-free payments than one $400 credit card purchase with interest constantly collecting.
Recover customers with abandoned shopping carts
More than half of consumers mention "too expensive" as the reason for abandoning the basket. If you have analytical tools on the eCommerce platform, you can send appropriately targeted e-mails to these people. In the content mail, you can pass the advantages of BNPL payment to them. You can also fully automate this process. Read about Marketing Automation.
Good impression and Customer Loyalty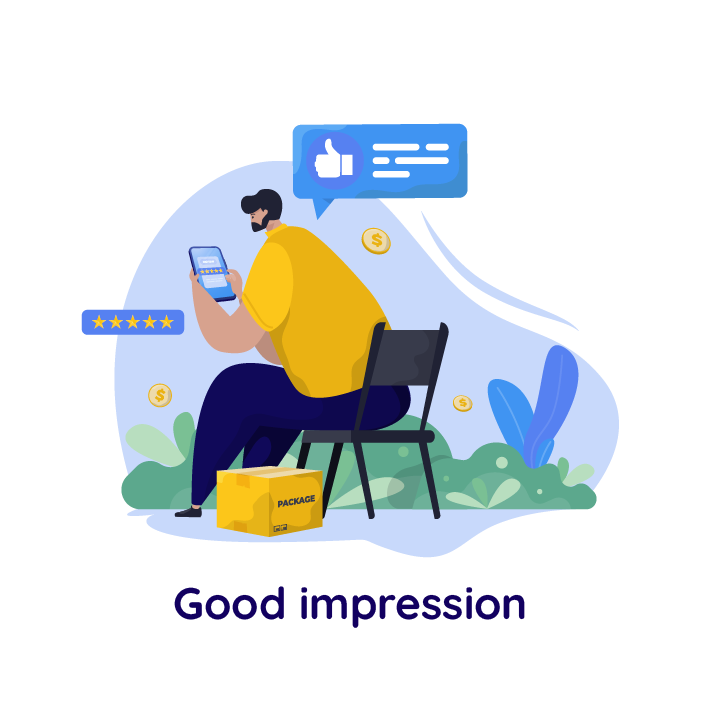 Consumers that are aware of this option and appreciate the seamless customer experience are more inclined to come back for repeat purchases. They may be inclined to buy more as a result of their positive experiences.
How to prepare before implementing BNPL in your store
Build a strategy
Even though you may feel the pressure of quick implementation of BNPL, it is better not to waste an opportunity and plan long-term actions. Ask yourself if you want to establish relationships with several BNPL suppliers? Or maybe just one to simplify the implementation and billing process?
Determine who your customers are
Before you implement Buy Now, Pay Later, think about who your customers are. Analyze orders and abandoned baskets. Try to understand how many instalments and their amount would be optimal for consumers.
Prevent returns fraud
BNPL may increase the number of returns. Be sure to keep this in mind and make sure you have effective methods to identify and limit return fraud.
Choose the right provider
Choose the right BNPL provider that ensures the security and flexibility of the solution. Remember that each supplier offers slightly different functionalities, it is important that they coincide with your strategy.
Educate your customers
Get ready to educate your customers. Although the popularity of "Buy Now, Pay Later" continues to grow, not all customers may be familiar with this method. Make sure you enter your customers appropriately and explain step-by-step the payment with BNPL.
How does BNPL work
Conclusion
Buy now, pay later is one of the methods that allows you to defer payments to customers. As credit cards continue to decline in popularity no wonder the desire for flexible payment options to increase. Digital finance possibilities will only expand in tandem with an increasingly metaverse. Implementing BNPL into a storefront can help firms that want to stay on the cutting edge – and meet a shifting client base.
[DISPLAY_ULTIMATE_SOCIAL_ICONS]
Want to start a project?
B4SPOT team will be excited to take your ideas into action. Please contact us right away to discuss your journey.